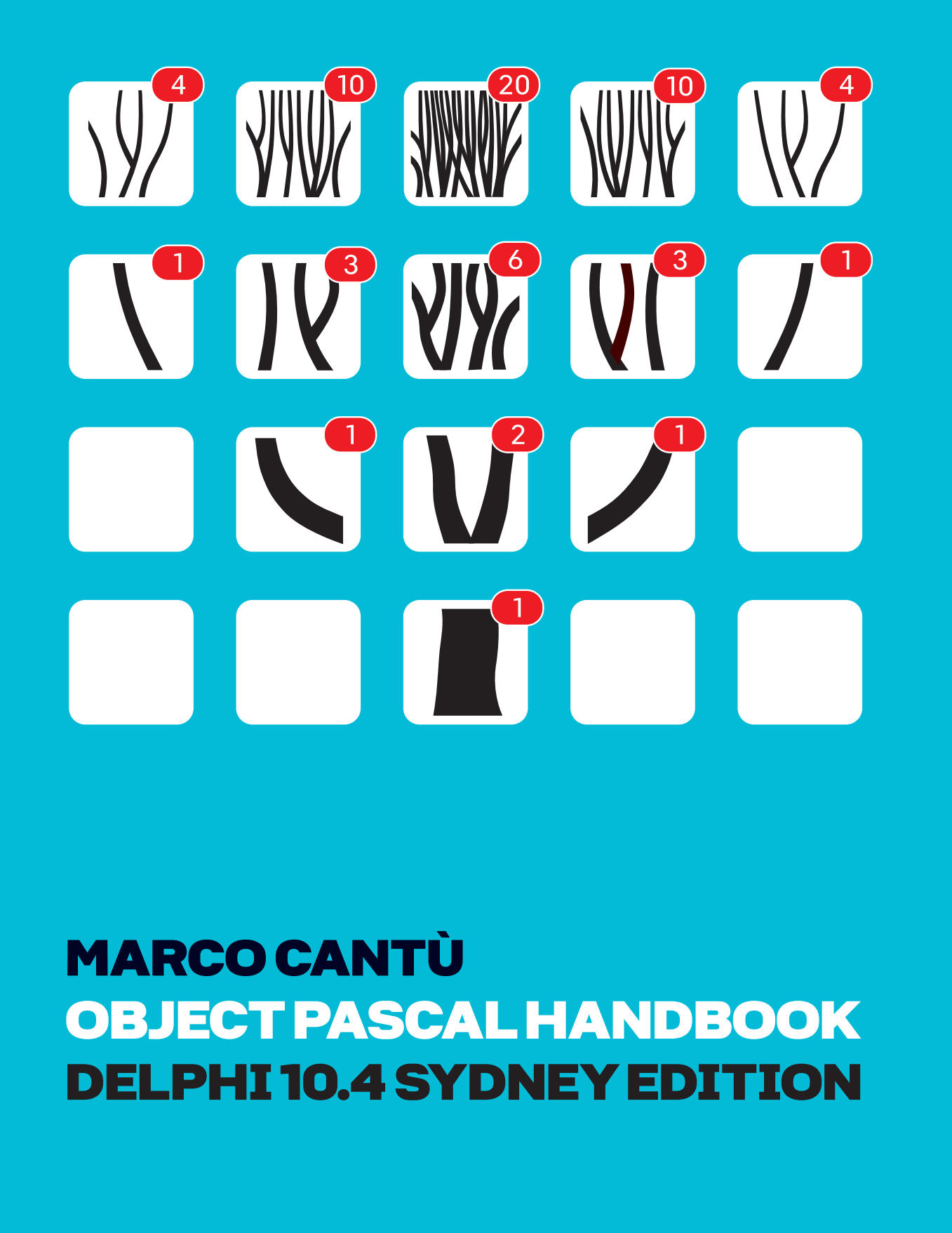 Object Pascal Handbook
Delphi 10.4 Sydney Edition
The Complete Guide to the Object Pascal programming language for Delphi developers,
updated to Delphi 10.4 Sydney
From the best-selling author of the Mastering Delphi series
Author: Marco Cantù
ISBN-13: 979-8554519963
Amazon ASIN: B08XZ44KXH
Pages: 534
List price $48.50
Self-published on KDP
Second edition: March 2021.
Buy On Amazon
Amazon.com (USA) - Amazon.de (Germany) - Amazon.fr (France)
Amazon.es (Spain) - Amazon.it (Italy) - Amazon.jp (Japan)
Amazon.ca (Canada) - Amazon.co.uk (UK)
The ebook is currently available as part of a promotion by Embarcadero Technologies.
The code repository for the application projects discussed in the book is at https://github.com/MarcoDelphiBooks/ObjectPascalHandbook104.
Chapters List
This is the list of the book chapters:
Part I
Chapter 1: Coding in Pascal
Chapter 2: Variables and Data Types
Chapter 3: Language Statements
Chapter 4: Procedures and Functions
Chapter 5: Arrays and Records
Chapter 6: All About Strings
Part II
Chapter 7: Objects
Chapter 8: Inheritance
Chapter 9: Handling Exceptions
Chapter 10: Properties and Events
Chapter 11: Interfaces
Chapter 12: Manipulating Classes
Chapter 13: Objects and Memory
Part III
Chapter 14: Generics
Chapter 15: Anonymous Methods
Chapter 16: Reflection and Attributes
Chapter 17: The Object Class
Chapter 18: RunTime Library
Download a PDF with the complete Table of contents at ObjectPascalHandbook_SydneyVersion_Toc.pdf
---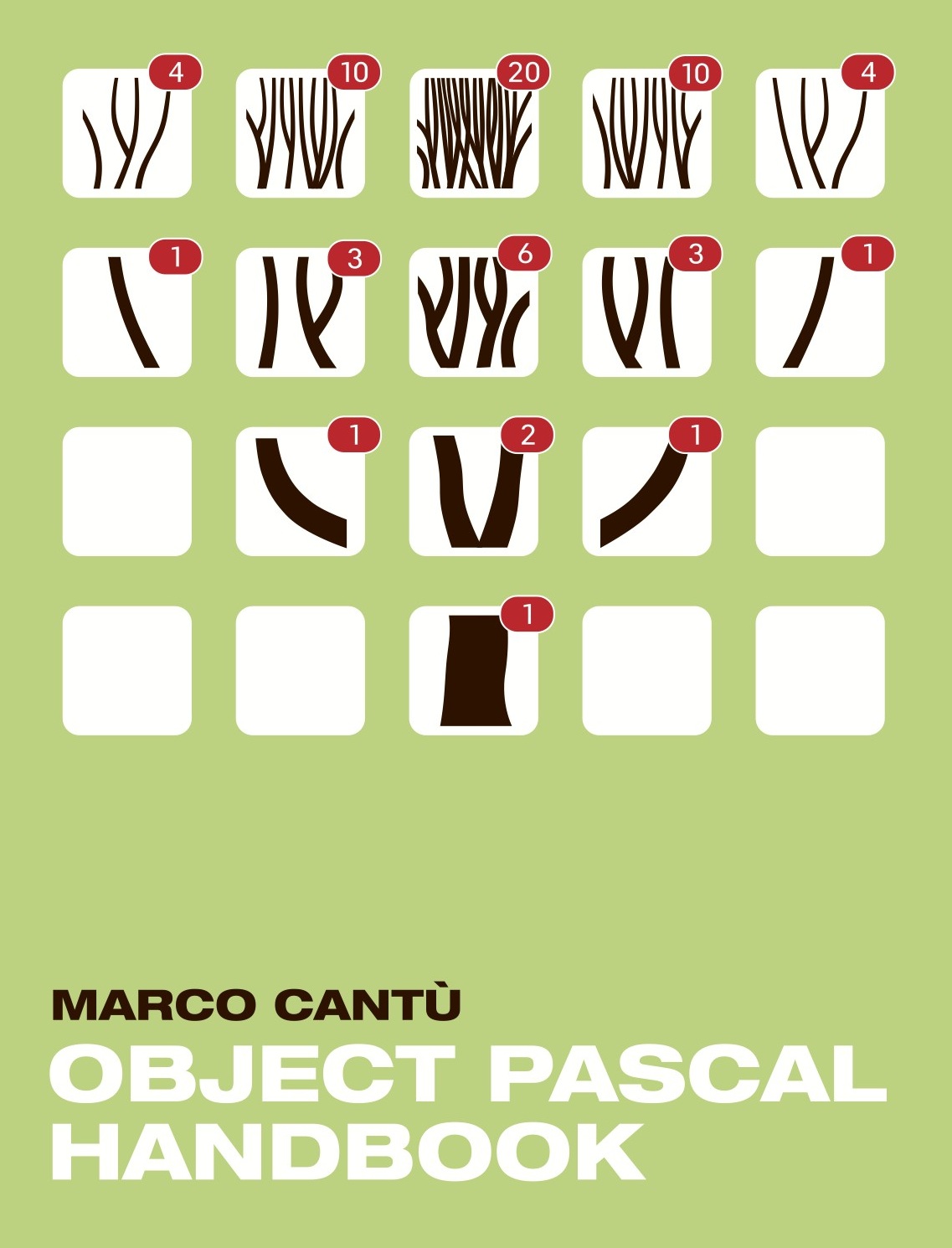 Object Pascal Handbook
First Edition
The Complete Guide to the Object Pascal programming language for Delphi
From the best-selling author of the Mastering Delphi series and the Delphi 2007/XE Handbooks
Author: Marco Cantù
ISBN-10: 1514349949 (ISBN-13: 978-1514349946)
Pages: 552.
First complete edition: August 5th, 2015.
This is the older edition of the book, which is not recommended any more.
Author
Marco Cantù is the author of the best-selling Mastering Delphi book series and is considered a prominent figure in the Delphi community. He was one of the recipients of the "Spirit of Delphi" award in 1999. His Mastering Delphi books won two "Delphi Magazine Readers' Choice Awards". Marco has spoken at dozens of Borland/CodeGear conferences in the US and Europe, and has offered consulting and training throughout the world. He's the current Delphi Product Manager at Embarcadero.