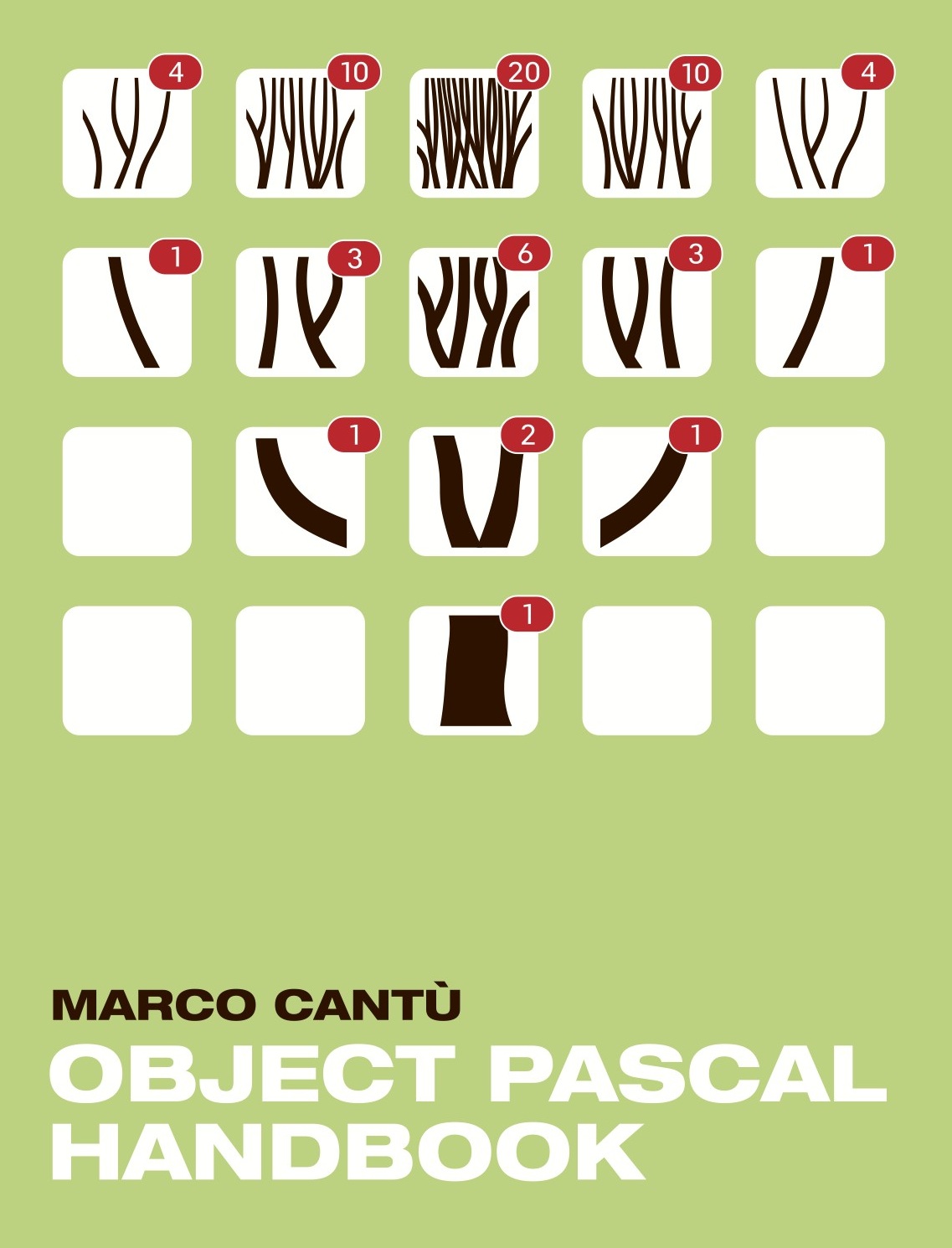 Object Pascal Handbook
The Complete Guide to the Object Pascal programming language
From the best-selling author of the Mastering Delphi series and the Delphi 2007/XE Handbooks
Author: Marco Cantù
ISBN-10: 1514349949 (ISBN-13: 978-1514349946)
Pages: 552.
First complete edition: August 5th, 2015.
The ebook (in PDF) is currently available at part of a promotion by Embarcadero Technologies. The printed book can be found on CreateSpace, Amazon.com or other international Amazon stores.
The Book Content
The book covers the Object Pascal programming language, from the foundations to the latest and most new featureas.
Chapters List
This is the list of the book chapters:
Part I
Chapter 1: Coding in Pascal
Chapter 2: Variables and Data Types
Chapter 3: Language Statements
Chapter 4: Procedures and Functions
Chapter 5: Arrays and Records
Chapter 6: All About Strings
Part II
Chapter 7: Objects
Chapter 8: Inheritance
Chapter 9: Handling Exceptions
Chapter 10: Properties and Events
Chapter 11: Interfaces
Chapter 12: Manipulating Classes
Chapter 13: Objects and Memory
Part III
Chapter 14: Generics
Chapter 15: Anonymous Methods
Chapter 16: Reflection and Attributes
Chapter 17: The Object Class
Chapter 18: RunTime Library
Source Code and Demo Videos
The (still partial) source code subversion repository download is available at code.marcocantu.com.